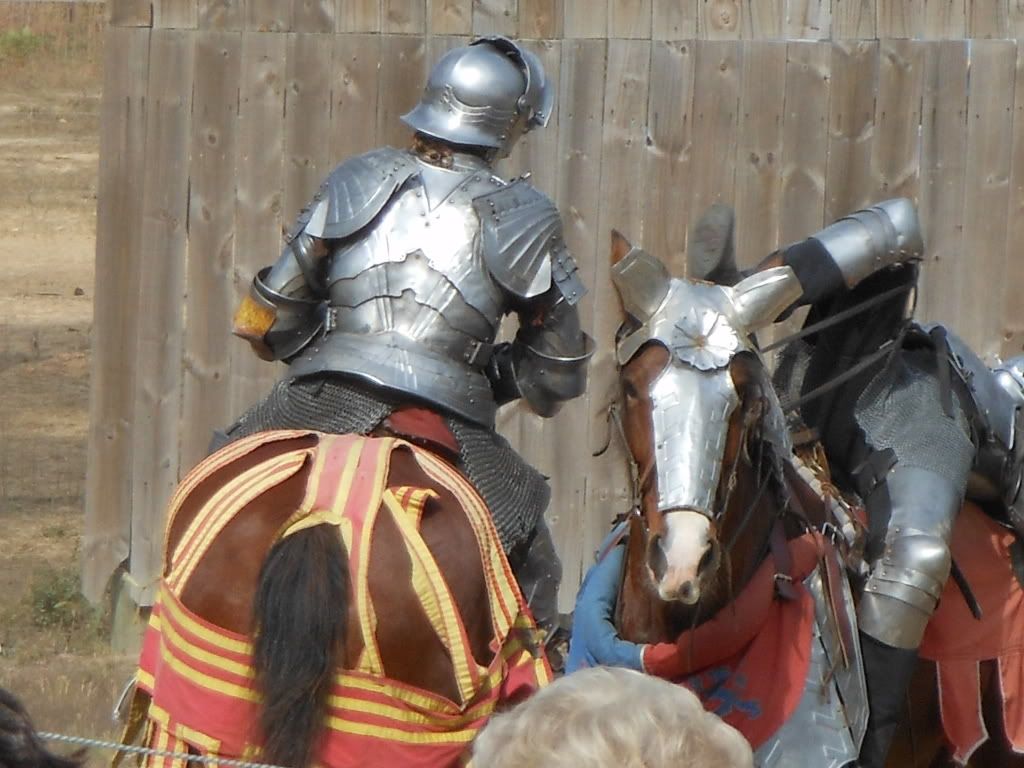 While time keeps moving forward and I'm now
another year older
, we went back in time on my birthday. Yep, back in time to the days of jousting, sword-fighting and big dresses with corsets. Ken and I met our daughter and her boyfriend at the Louisiana Rennaisance Festival, which has been going on every weekend in November for many years now. We had never been to this festival before, so we thought we'd check it out.
It turned out that the weekend's theme was pirates, so we thought that was appropriate! There were plenty of men and women dressed up in pirate attire and medieval costumes. Some of the costumes were really elaborate, and some people appeared to be stuck back in time permanently!
Overall, we had a great time. After all, any time spent with our daughter is always time well spent! I must admit that we were a little disappointed with the main attraction ... jousting. We imagined a big arena with horses running at each other full-speed while armoured men tried to stab each other with their swords ... not so much. The jousting was on a tiny field with armoured men cracking jokes and using slapstick comedy to pass the time. The horses "ran" at each other a total of two times, and the men just thrashed their swords in the air. Oh well, no violence to be enjoyed today! Although, we did get to take in a sword-fighting demonstration. Notice the "Queen" to the left that they were fighting over.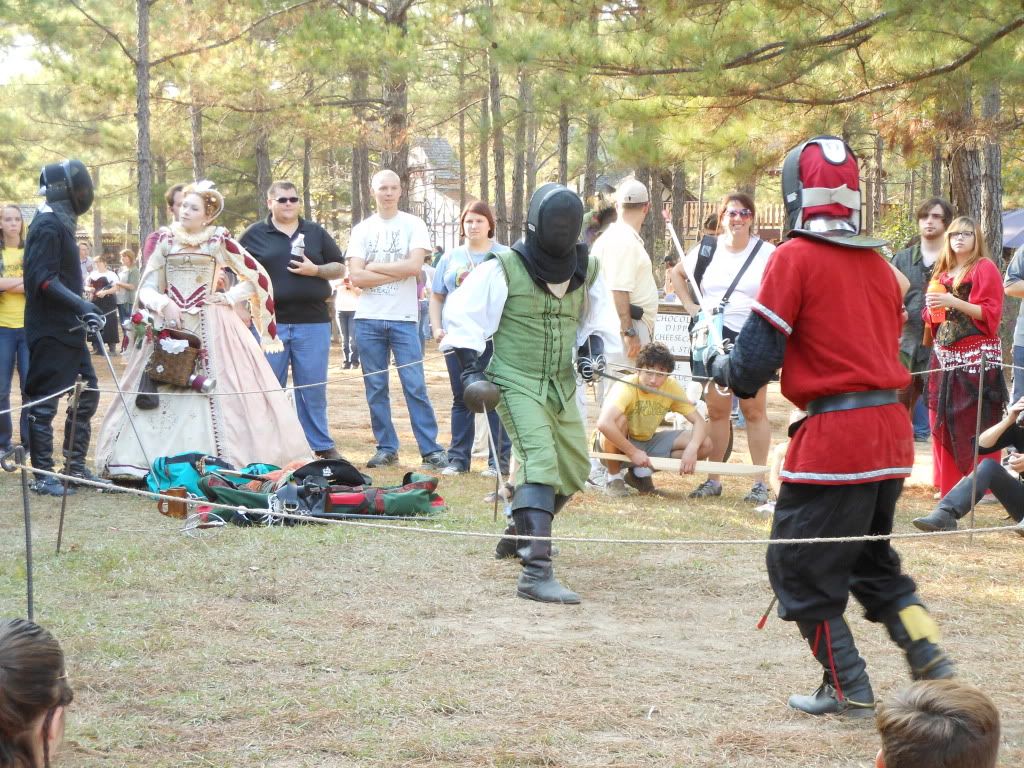 There were a few events that were pretty good, such as a husband and wife that hosted a wildlife show with their falcons and owls. The birds of prey would fly out of their cages and provide a graceful demonstration of their skills. I love wildlife, so I really enjoyed this demonstration.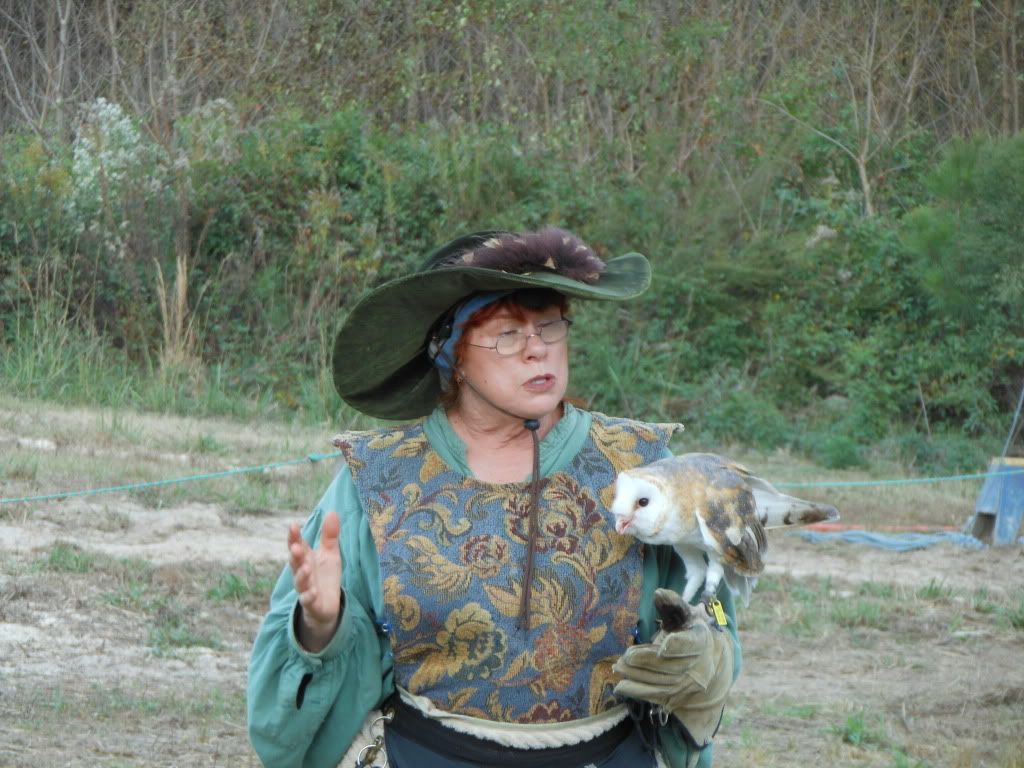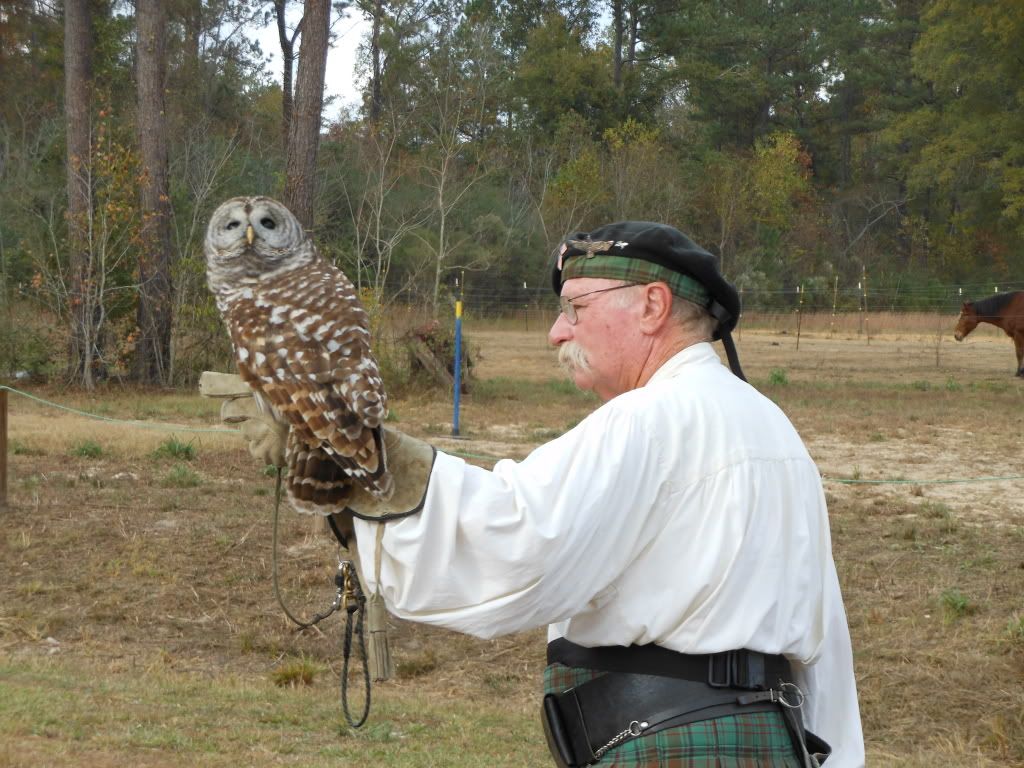 We also took in a raunchy comedy act, "The Other Woman", and watched a glass-blowing demonstration. The guy created a beautiful glass mug, which was pretty interesting. He explained how all the "energy" gets caught up in the glass, and placing the hot glass into a kiln helps release the energy slowly. This prevents the glass from cracking while cooling down ... there's your science lesson for the day!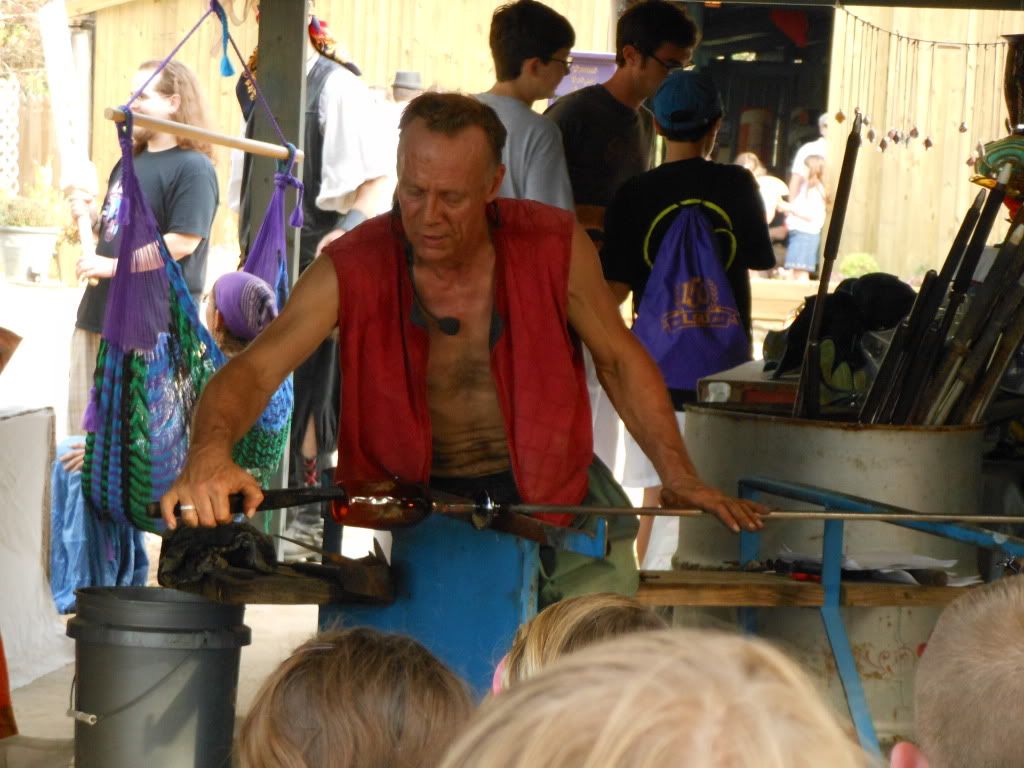 To wrap up the day our daughter gave me a really cool brown, leather Pandora bracelet. I've been wanting one of these, since I like earthy jewelry and we'll be living on a sailboat soon. She also gave me a really nice silver charm showing a mother and child ... love it! Then, Ken gave me two more silver charms to add to the bracelet, a palm tree and a hand showing the "peace" sign. So, I've got peace, palm trees and family ... that says it all!
So, another great birthday! I don't feel any older but I swear I lost more hair in the shower yesterday than ever! Also, who's been writing these articles stating that redheads don't get gray hair? I've been counting on that, but I've definitely noticed a few lately ... damn it!
Hasta luego ... until then. Mid-Life Cruising!