Between continuing education classes for real estate and trying to educate myself on
our new "toys",
I haven't had any time to write a post until now. I'm so grateful that all these new electronic gadgets have an instruction guide! I've spent hours reading over all the material included with our new camera and Lowrance. The advancements in technology really are amazing! I think I finally have somewhat of an idea of how to use these things ... the camera more than the chartplotter.
Ken and I were able to go out for a quick sail on the lake this past Sunday and try out our new gadgets. In our efforts to try and figure things out, we pushed a lot of buttons on our Lowrance (installation post coming soon) and on our new
Nikon camera
. I was really tempted to just grab my phone and snap a few shots ... I hate change! But, after taking a few pictures I started feeling a lot more comfortable, and I even took a short video ... our very first! I want to play around with the video before I post it, but it was really easy. Getting it on this blog may be another story!
The
Lowrance chartplotter/GPS
seems to be pretty user-friendly as well. For the first time we were able to see how fast (if you wanna call it fast) we were going. We averaged a whopping speed of 6 mph! Since Ken and I aren't really familiar with charts (paper or electronic), we still have some learning to do. Our Lowrance came with Nautic Insight, which is supposed to show the Gulf Coast and areas further South. We're excited about venturing out of the lake this Spring. We had planned on sailing to Mississippi by now, but we weren't going without a GPS/chartplotter. We'd really rather not use our
TowBoatUS insurance
!
See the black cursor above New Orleans ... that's Nirvana's home, and ours too!
The weather was warm and great for a Sunday sail. Ken and I were both relieved that Ken's installation of the depth transducer seemed to be fine, and that the Lowrance and camera didn't seem to have any problems. So far, so good!
Here are a few pictures that I took with the Nikon. I didn't read the instruction manual until after we went sailing, so I could have adjusted for the cloudy day but didn't realize it. Overall, I'm really happy with this camera so far.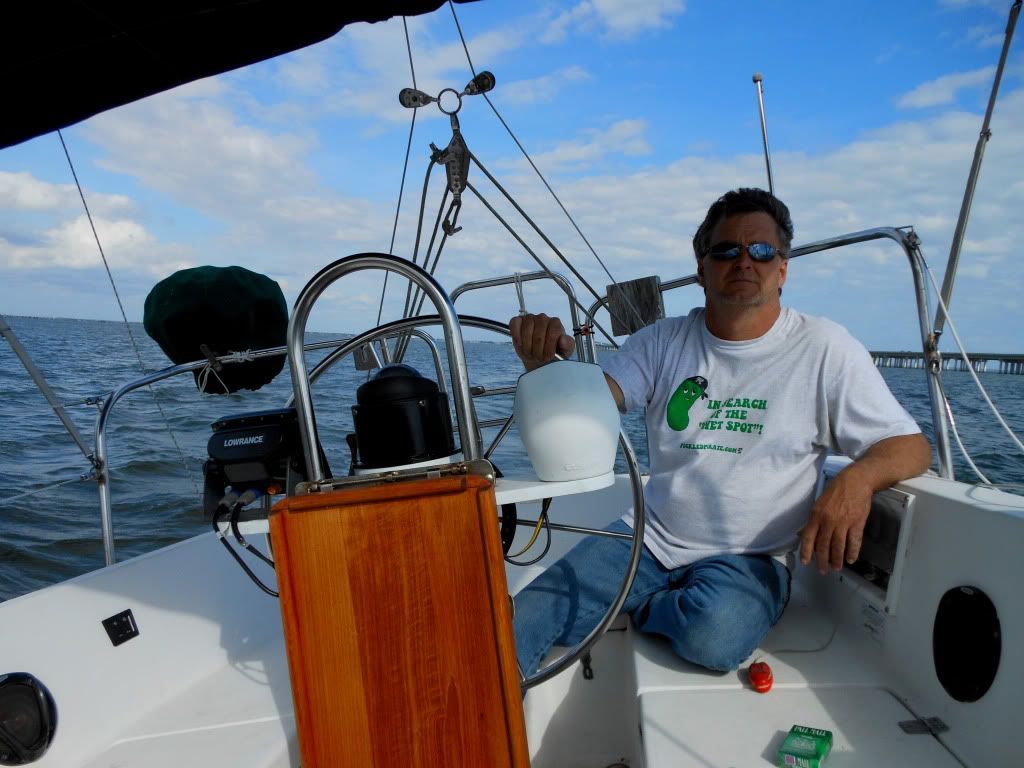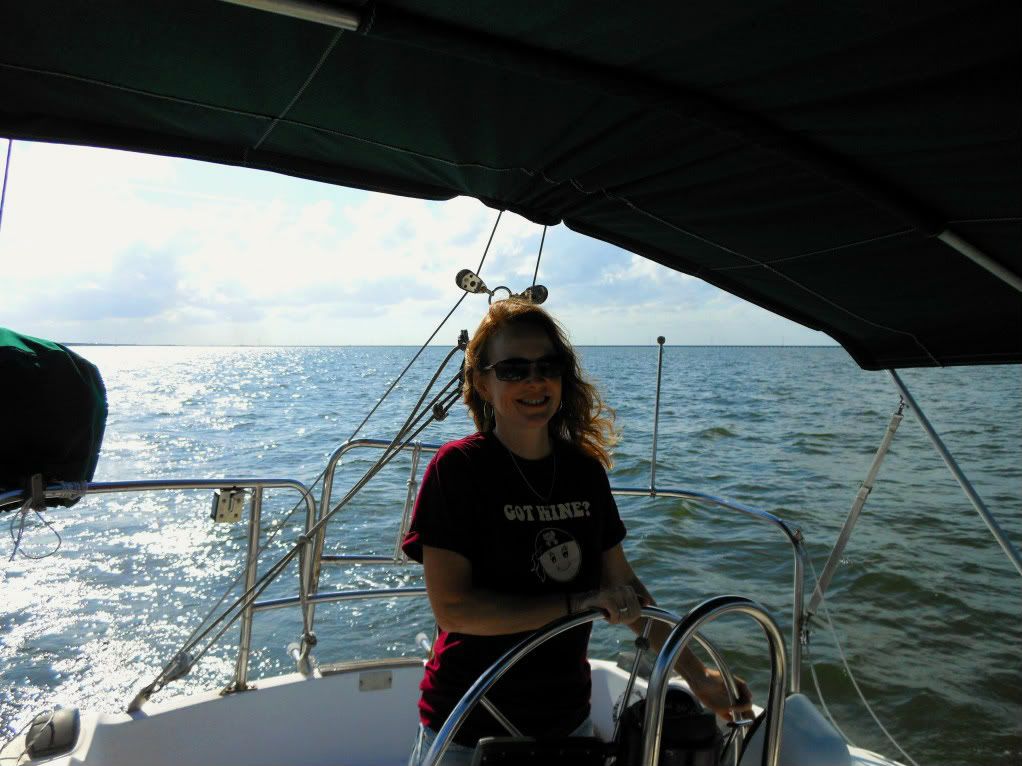 This picture was with the "painted" effect ... lots of other cool effects to play with soon!
Hasta luego ... until then. Mid-Life Cruising!