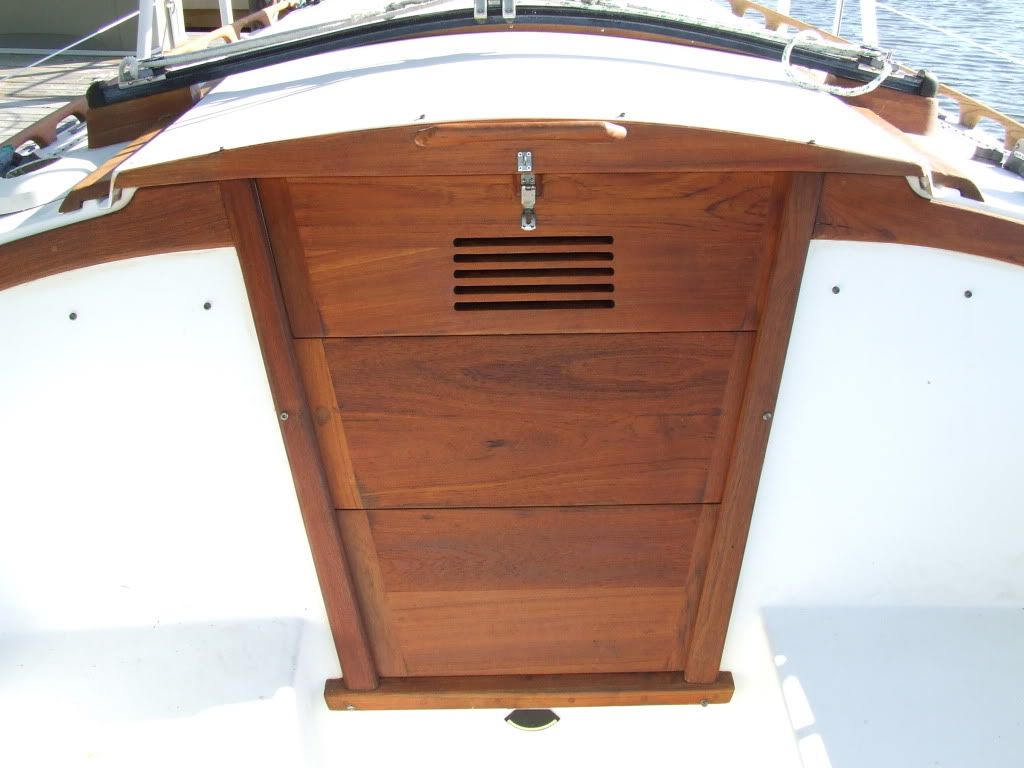 I can't believe two weekends have passed since my last post! Time has been flying, which is a good thing because it means that I've finally been busy with real estate work, bringing a second closing to the table within the past month and now working on a third. After what seemed like nothing but bad news and setbacks, things are looking much better!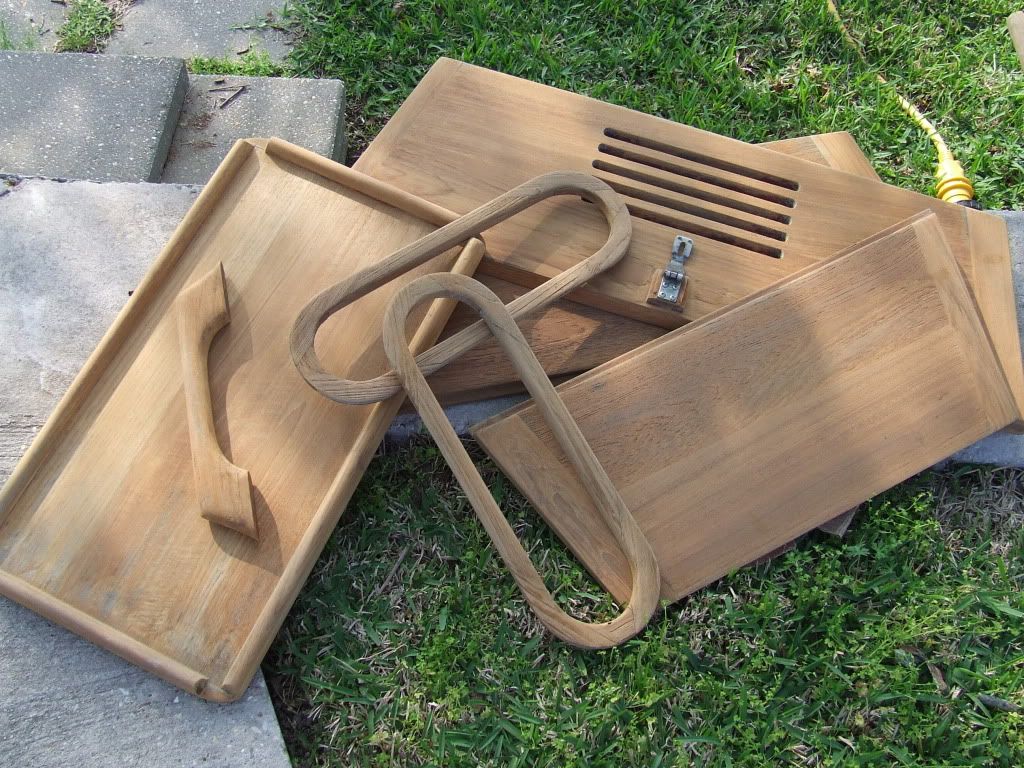 Also looking much better is the exterior teak on our sailboat! Our
last post
had us well on our way to sanding our teak, and the weekend before this past one Ken and I finished sanding the teak and cleaning it. By mid-day on that Sunday, the teak was ready for the final touch ... a protectant that would also bring out the natural color and beauty of the teak. So what did we choose to use? Well, with Ken being in the construction business he's had his share of experience in constructing and protecting wooden decks. The past few years he's been using a product on the decks that he's been really happy with that is very easy to apply and requires little maintenance. Also, a friend of ours applied this product on his exterior sailboat teak about a year ago and it still looks the same as the day it was applied. The product is CWF - UV, which stands for Clear Wood Finish with a UV protectant. It's made by Flood which is a brand of Awl-Grip, and one gallon is only around $30. One coat is applied, which goes on easily and dries quickly, and then one more final coat is applied with no sanding in between. That's it! We plan on applying another coat in six months, and then we should be good for a couple of years. Because the product is inexpensive and easy to use, we may decide to put a coat on once a year just to keep on top of things and make the teak maintenance a breeze. Here's a few before and after pics:
If you click on pic to enlarge, you can see how bad this was before!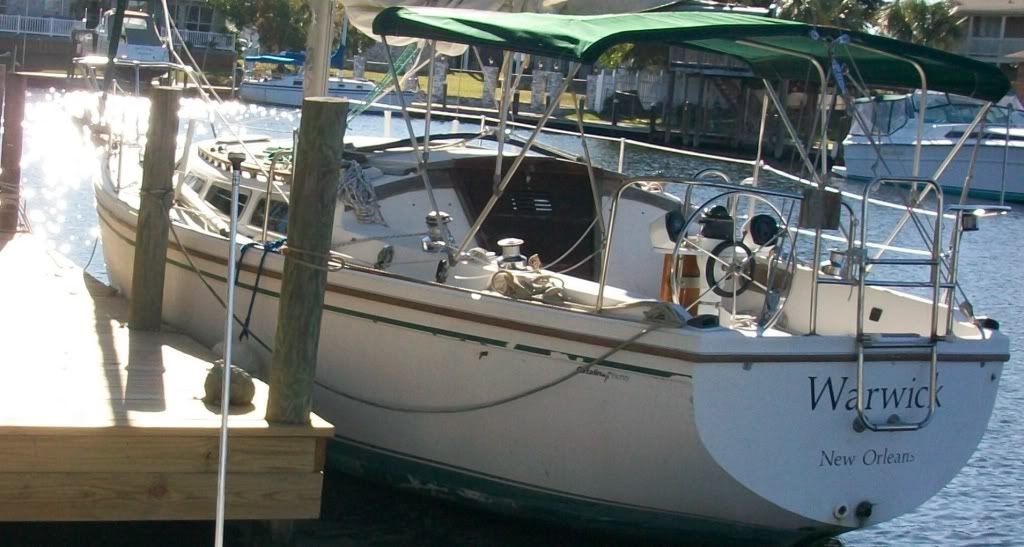 This is a before picture prior to the name change and hull paint ... we feel we've accomplished something!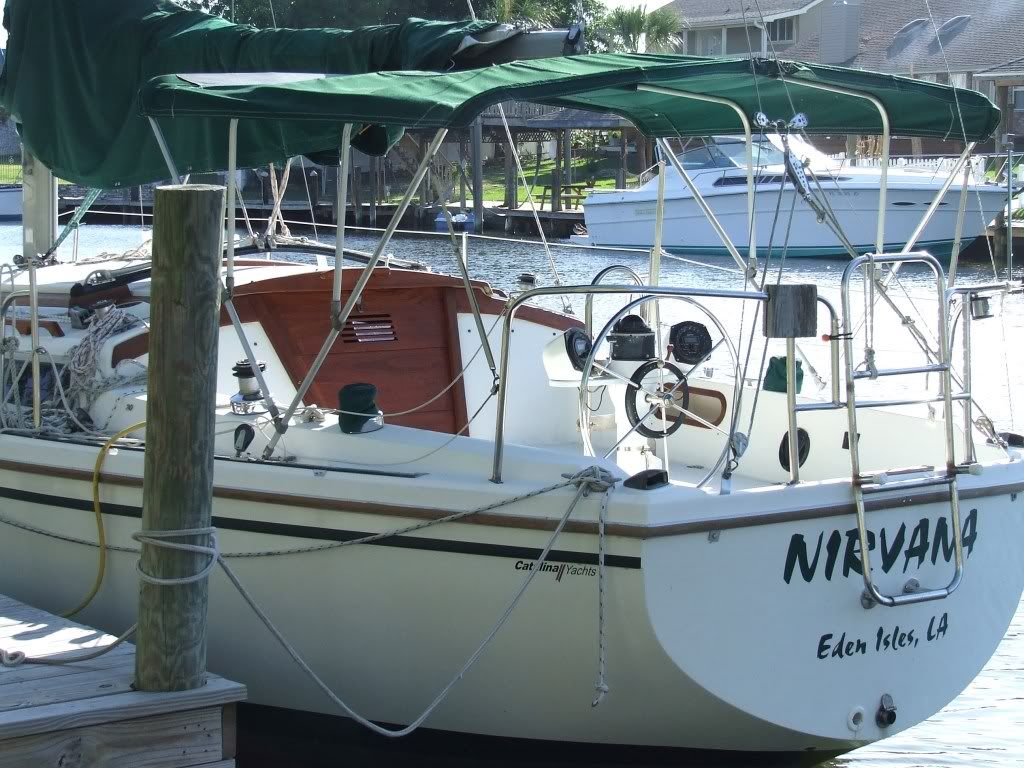 Nirvana's latest makeover!
By Sunday evening Ken was done applying the CWF to all the exterior teak, and we still have a good bit of the gallon left. This past week Ken re-installed the teak handrails and the other teak pieces that had been removed. We're really happy with the results, and Nirvana is looking so much better than when we purchased her. She's looking clean and "bright"! I use the term bright, because the process of cleaning and refinishing the teak to its warm, rich color is called "brightwork" in the boating community. It's called this because the restored teak really brightens the boat and makes it look a whole lot fresher and well-maintained. Nirvana now looks like her owners love her, and we do!
The next project will be removing, cleaning and re-installing the ports which have been leaking and need some attention. While we wish we could purchase some new, modern-looking ports we're going to have to use the ones we have.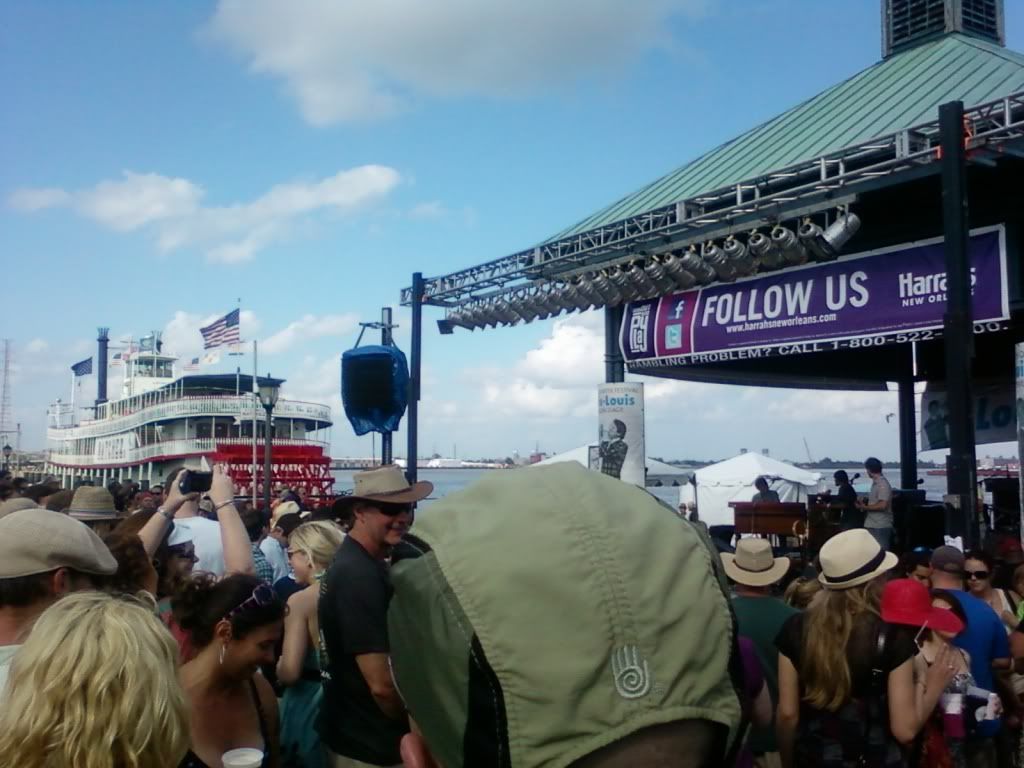 This past weekend Ken and I indulged in the great food Louisiana has to offer. Friday evening we went to a crawfish boil, which we really enjoyed since we haven't had these "mudbugs" since last year and we couldn't wait to eat some. They were cooked perfect ... spicy with all the fixings including mushrooms, potatoes, garlic and corn. Saturday we were back in the French Quarter (again) at the annual French Quarter Festival. This is a 4-day free festival throughout the French Quarter with several stages and food vendors scattered throughout. If you want to visit New Orleans, this is a great time to visit! The free music is fantastic and it's all day every day. And the food ... well it's New Orleans so you know it can't be beat!
A few weeks from now ... Jazz Fest! Between all the work and festivals, we need to squeeze in some sailing! Hasta luego ... until then. Mid-Life Cruising!