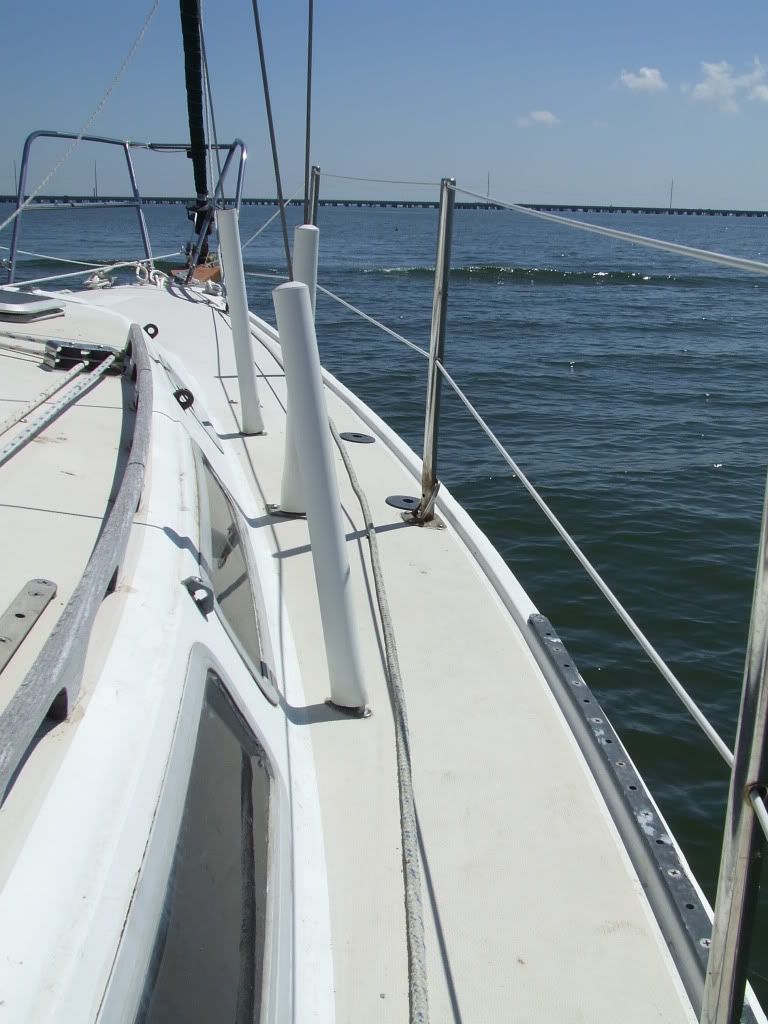 This past Sunday Ken and I were back on Lake Pontchartrain with Nirvana! We had such a great time last weekend
sailing to Mandeville
that we couldn't wait to get back out on the water.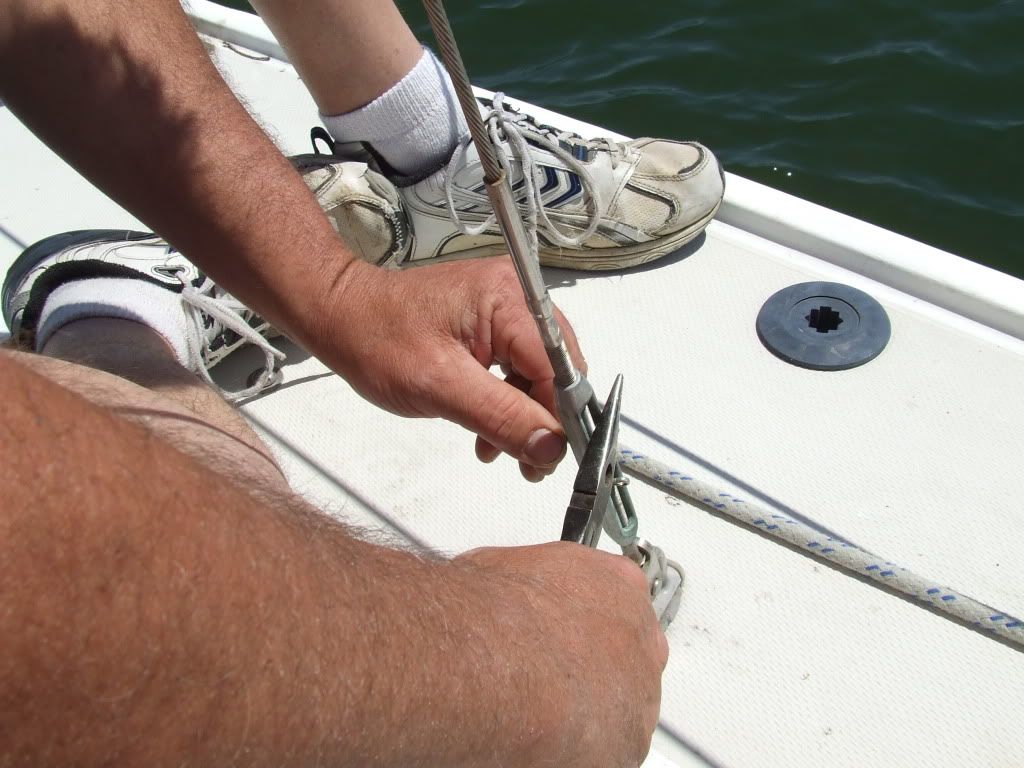 The weather was gorgeous, and we couldn't have asked for a better day to relax and soak up the sun. We motored through the Hwy. 11 bridge, dropped anchor, then put the meat patties that we made at home on the grill. While the burgers were cooking, Ken tightened the six stays (standing rigging). This required pulling out a two little pins, tightening the stay, then placing the pins back in and repeating five more times. This was a pretty quick and easy job, especially when in the middle of a lake on a pretty day!
We planned on raising the sails and getting more practice after eating. However our friend, Ted, was bringing his sailboat home from the boatyard and was passing by about the time we were about to eat. So, he tied up to us and after eating and socializing a bit with good music in the background ... well the day just slipped away! We also had to cut the day short because Ken had to meet a client that afternoon to look at job. So, we didn't get any sailing in but we had a great, relaxing day. That's what it's all about, right?!
The little dog in the picture above with Ken is Carson, our friend's dog. Carson loves the water, lives on a sailboat, and has his own little life jacket! He jumped over to our sailboat for a while to enjoy the shade. Meanwhile, I spent time on the bow trying to get some sun on my white legs!
Ken and I will be spending this coming weekend at
NOLA Pyrate Week
in the French Quarter, selling our t-shirts, backpacks and soaps. We hope it's a success, but either way we know it will be a lot of fun. We'll be with several other vendors on the Mississippi Riverwalk and we should meet a lot of interesting people .. or should we say pirates!
Hasta luego ... until then. Mid-Life Cruising!
BTW, don't forget to "LIKE" our
Facebook page
, where we have a lot more pictures and links to other interesting cruising information!