Nirvana with her sailing buddies, ready to go!
This past Saturday was the first day in the 70's that Ken and I had off, so we couldn't wait to take Nirvana out for sail! This was the first sail of 2011, so we were really looking forward to hitting the lake. Two friends joined us in their sailboats, and we all enjoyed a beautiful day with winds around 9 knots and calm waters.
Ken at the wheel, and a picture of our friend's new sailboat in the foreground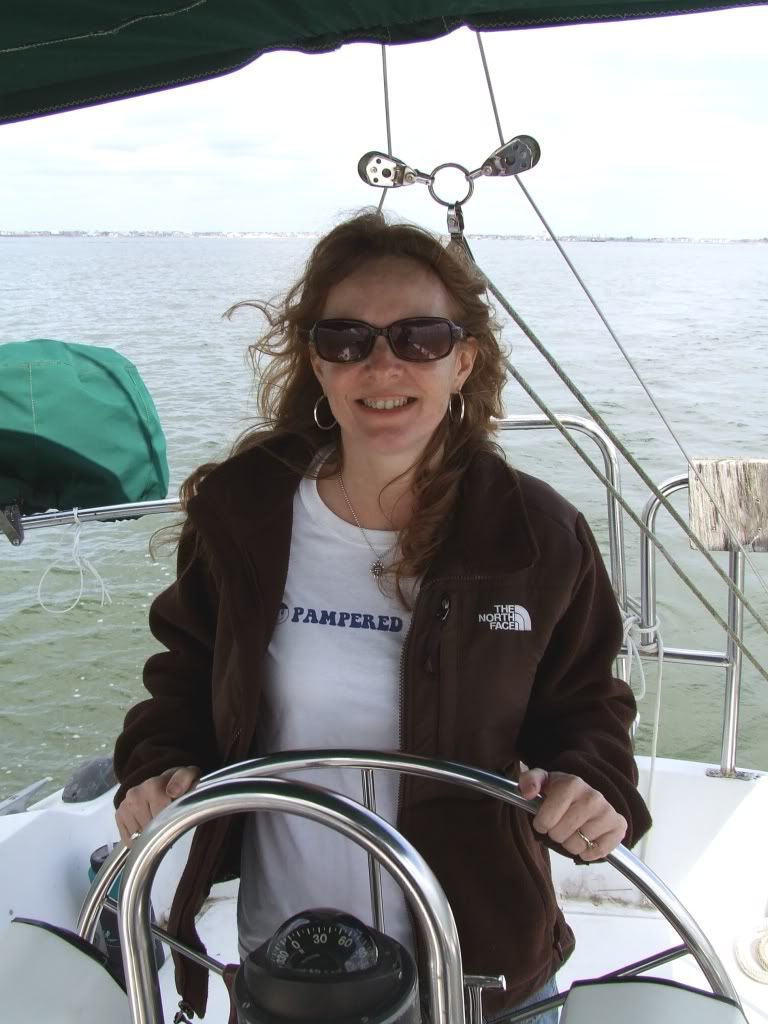 Ken and I both took turns at the wheel, and it was a great feeling to be back on the water! As beginners, every time we take Nirvana sailing we get more and more used to her feel. We had a great day and now that we've had a taste of what summer will bring, we're really excited about the upcoming months. We'll get a lot more practice this year, as well as actually take Nirvana to Mississippi and other destinations.
We did notice that when motoring the boat seemed a little sluggish, so it seems like a dive below the water is needed this weekend. We're hoping it's just barnacles, as Nirvana has been sitting since November. We're keeping our fingers crossed that the solution is easily found and fixed.
Hasta luego ... until then. Mid-Life Cruising!