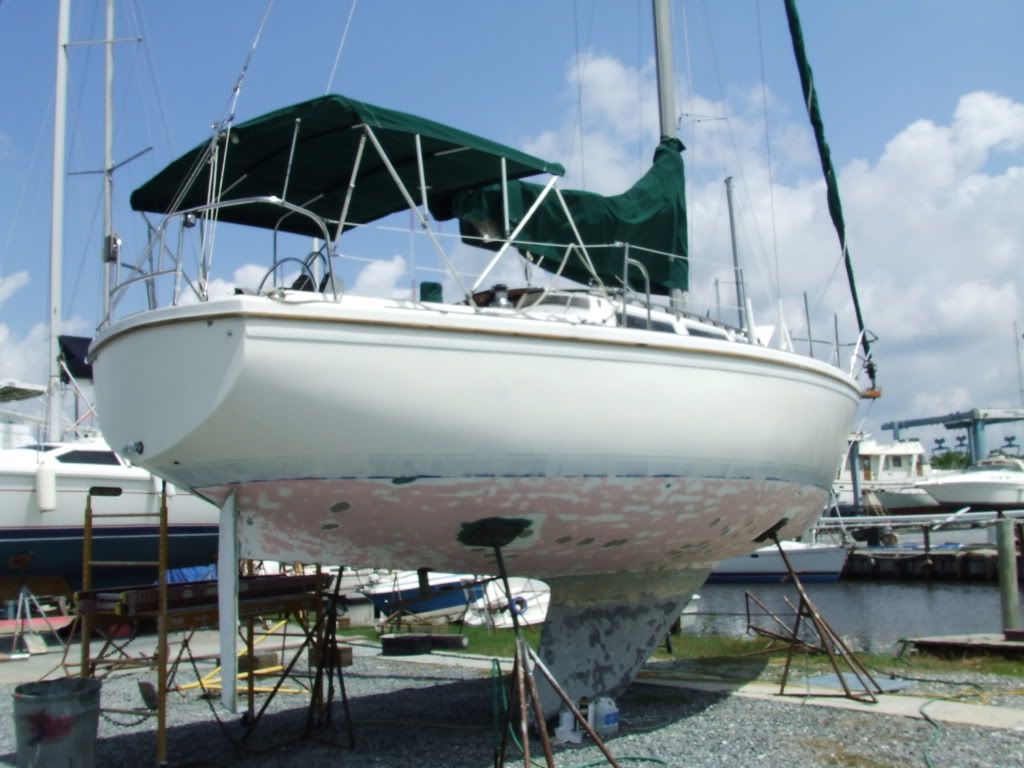 Well, we finally made time to get to the boatyard this past Sunday morning. The picture above is actually how our sailboat looked right before being painted, after being sanded and primed. At first I thought this was after the first coat of paint, so sorry for the mix up. If you look close, the hull isn't near as glossy as the pictures below.
We ran errands all day Saturday, so we got up early and to the boatyard by 7:00 am on Sunday. When we arrived Sunday morning Ken lightly sanded the sailboat hull (again) and then I washed the hull (again)! We ran errands while our sailboat dried for about an hour and then the painting finally began.
Ken started rolling the Interlux Perfection 2-part paint (Oyster White) and Ted followed with a paint brush. This technique is called rolling and tipping. *See why we chose Interlux over Awl-Grip
here
.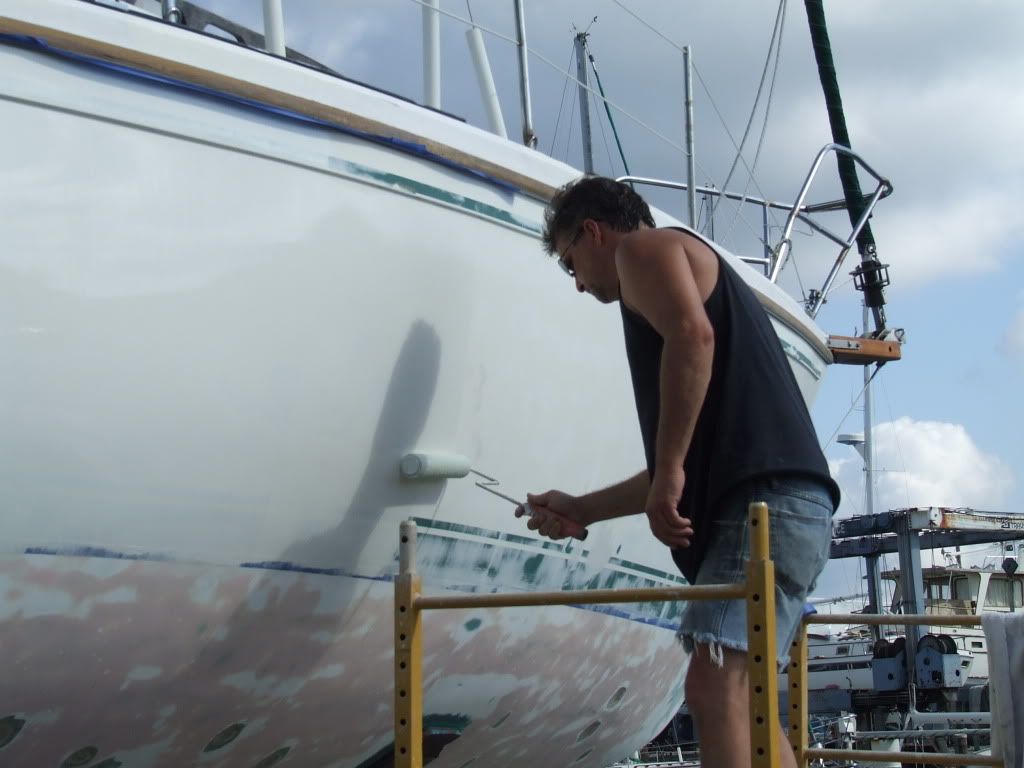 The first coat of paint only took about an hour and a half to do. However, it is recommended that drying time between coats is 4-6 hours. Therefore, another coat could not be applied to late afternoon. Sounded like a good reason to go sailing on Ted's boat! All of us had an extremely busy and stressful week, so we really needed the break. It was so relaxing! Ken and Ted hope to apply the second (and final) coat no later than this weekend. Time keeps ticking by.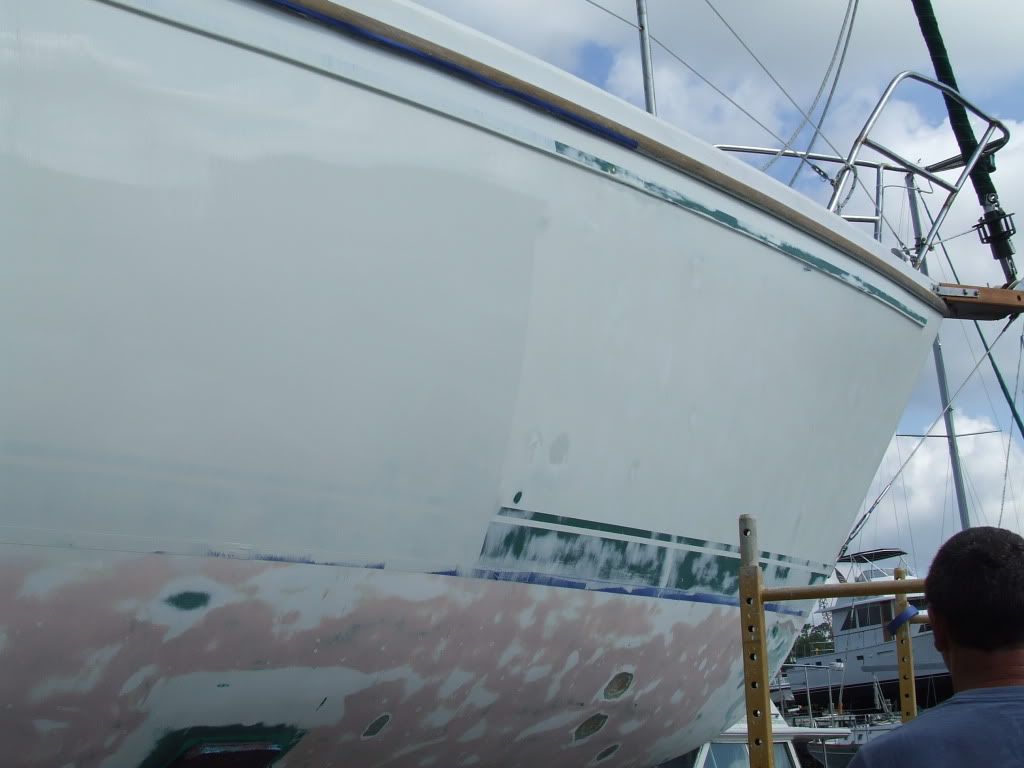 You can really see the difference between before and after the hull paint. The sailboat hull is so much glossier with the Interlux Perfection on it. That night Ken and I looked at our sailboat to see how it was looking after having a chance to "lay down". I thought the boat looked great, but Ken was not happy to still be able to see brush strokes. Ken is now considering spraying the second coat. He says he's not worried about getting the sailboat hull perfect, but he does take a lot of pride in his work and he's just not happy with it. We shall see what Ken decides to do from here - roll or spray. Hasta luego ... until then. Mid-Life Cruising!